Christmas Cards Messages
Jesus is the Gift
Jesus Is the Gift
that perfectly fits every heart,
and it is with His love that all celebration starts.
We rejoice in Him as we remember His birth
and thank God for sending His only Son to earth.
His life led from a manger to a cross on a hill,
where He faithfully followed His Father's perfect will.
He freely laid down everything so that we could live,
and there is no greater treasure anyone could give.
Like a scarlet ribbon His love wrapped around the cross,
and He offered it to us all at the greatest cost.
So when we give from the heart we remember what He's done
and honor the perfect gift--God's one and only Son.
Holley Gerth

Celebrating the wonderful gift
of Jesus with you this Christmas
and asking Him to continue bringing His blessings to you.



Scripture:


Every good and perfect gift is from above.
James 1:17 NIV



Jesus Came Not to a Throne
Jesus
He came not to a throne, but to a manger.
He lived not as a king, but as a servant.
He chose not a kingdom, but a cross.
He gave not just a little, but everything.
Holley Gerth
May the incredible love
of Christ the Saviour
and the joy of His coming
bless you anew this Christmas.


Scripture:


Christ loved us and gave Himself up for us.
Ephesians 5:2 NIV
Wise Men Still Seek Him
Wise Men Still Seek Him
The first wise men gave Christ
treasures from their kingdoms.
Today's wise men give Christ
the treasures of their hearts.
Holley Gerth
This Christmas may our joy be found
in giving our hearts to Him—
the One who gave His all to us.
Scripture:
For God so loved the world, that He gave His only begotten Son.
John 3:16 KJV
Love Came Down
The world was blessed at Christmas
with a miracle of love...
a guiding star and angel choir
rejoicing from above.
They pointed to a tiny babe
within a cattle stall -
a Saviour bringing peace on earth -
the greatest gift of all.
Roy Lessin
Scripture:
For unto us a child is born, unto us a Son is given ...
and His name shall be called Wonderful, Counsellor,
The Mighty God, The Everlasting Father, The Prince of Peace.
Isaiah 9:6
Jesus - The Wonderful One
He is greater than any ruler ...
Mightier than any warrior ...
Nobler than any king ...
Wiser than any sage ...
Bigger than any kingdom ...
Better than any crown ...
Lovelier than any name ...
Worthy of worship ...
Deserving of praise.
Roy Lessin
My Christmas Wish
If I could have just one
Christmas wish come true,
I would wish for wonderful things
to come to all of you.
I would wish you happiness
in everything you do,
And that all your hopes and dreams
will come true.
I'd wish you faith and love
that can brighten the cloudiest day,
And strength to accept
all that life sends your way.
May you rise each day
with sunlight in your heart,
And may all your blessings
never be far apart.
With my warmest thoughts
and memories of you,
I wish that all your joys and wishes
will come true.
When these special wishes
are delivered to your door,
There is no doubt they will be
accompanied by many more.
Of all the Christmas wishes
delivered to you yearly,
There couldn't be another
that's wished more warmly or sincerely.
~ Author Unknown ~
He so loved us that, for our sake,
He was made man in time,
although through him all times were made.
He was made man, who made man.
He was created of a mother whom he created.
He was carried by hands that he formed.
He cried in the manger in wordless infancy, he the Word,
without whom all human eloquence is mute.
Augustine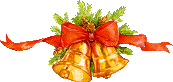 He who has not Christmas in his heart
will never find it under a tree.
Roy L. Smith

THE GREATEST Gift
The greatest gift at Christmastime
Is one we all may give -
A friendly smile that helps to make
Life easier to live.
A kindly thought, a helping hand,
To show someone we care
And let them know how much it means
For us to have them here.
The greatest gift at Christmastime
Costs not a lot to buy -
It's being a good neighbor
As days and months go by:
It's offering a shoulder
When someone needs a lift,
And so I pray this Christmas Day
That this may be your gift!
Poet, Grace E. Easley
'Twas love divine that Holy night
That came to make this dark world light.
He came to us from Heav'n above
To teach us how to live with love.
I'll serve Him till the end of time.
I'll tell the world of love divine;
True peace is mine–let come what may;
O! I'm so happy for Christmas Day.
Wanda Royer
A light shines through the darkness,
and hope comes to those who wait
patiently for their Salvation
to be revealed.
For Your promises will be fulfilled
both in this world and in the next.
Human wisdom withers away,
but Your Word, once received
endures eternally.
(c) John Birch,
faithandworship.com