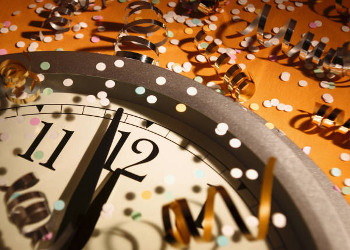 Praying Your New Year is Blessed
Lord,
As a new year begins,
we come to You and ask for Your blessing.
We pray that you would give us joy to fill our days,
peace to fill our hearts,
and love to fill our lives.
Thank You for the plans You have for us in this new year.
We wait in anticipation to see all You will do!
-Roy Lessin
"For I know the plans I have for you,"
declares the Lord,
"plans to prosper you and not to harm you, plans to give you
hope and a future."

Jeremiah 29:11




A New Year is God's Gift
In the joyful moments - thank Him.
In the busy moments - bless Him.
In the trying moments - trust Him.
In the quiet moments - praise Him.
-Roy Lessin

God's Love for the New Year
Praying God's love shines bright
in your new year
and His blessings overflow.
-Roy Lessin
God has POURED OUT His love into our hearts.
Romans 5:5




Seven Blessings For The New Year
May the Lord's presence this coming year be:
ABOVE YOU- to guard.
"Know therefore this day...that the Lord He is God in heaven above."

(Deuteronomy 4:39)

UNDERNEATH- to support.
"The eternal God is thy refuge and underneath are the everlasting arms."

(Deuteronomy 33:27)


BEHIND- as a rereward.
"The God of Israel will be your rereward."

(Isaiah 52:12)


AT YOUR RIGHT HAND- to protect.
"Because He is at my right hand I shall not be moved."

(Psalm 16:8)


BEFORE- to lead.
"I will go before thee and make the crooked places straight."

(Isaiah 45:2)


ROUND ABOUT- to shield from storms.
"As the mountains are round about Jerusalem so the Lord is round about His people from henceforth even forever."

(Psalm 125:2)


WITHIN- as Companion and Comforter.
"And I will put my Spirit within you."

(Ezekiel 36:27)

"I am crucified with Christ nevertheless I live; yet not I, but Christ liveth in me"

(Galatians 2:20)

Mrs. Jonathan Goforth



New Year's Prayer
Dear Lord,
In the new year, we pray
that You will guide us each new day
in paths that are pleasing to You.
Lord, the new year gives us another chance
to rededicate our lives to You,
to study Your Word
so that we know right from wrong
and to act in accordance with Your commands.
Thank You for the sense of
direction, purpose and peace we get
from aligning our lives with Your Holy will.
We pray for the strength and the will to obey You
each and every day of the new year,
and when we fail, we pray for Your mercy,
Your compassion, Your grace and Your love.
Help us in the new year to be Your faithful servants.
In Jesus' name we pray, Amen.


Joanna Fuchs




A New Year's Prayer
A new year is upon us -
a time when we naturally begin to think deeper about ourselves, our families,
our friends, and the world around us. We long to feel better, look better, "do" better,
to grow closer to God and our loved ones - to be better in every way.
As we begin this year anew, we offer this prayer with a hopeful and expectant heart
for God's blessings for you and for us all.
God, we praise you with all that we are
(Psalm 103:2-3)
,
knowing our strength comes from joy in you
(Nehemiah 8:10)
now and always.
We praise you for your mercy, for forgiving our sins
(Ephesians 1:7)
.
Remind us that mercy always triumphs over judgment
(James 2:13)
,
and that only you, the God of all grace, will restore us and make us strong
(1 Peter 5:10)
.
Renew our hearts in this year,
and let your gentle Spirit lead us down the right path
(Psalm 143:10).
Please grant us peace in our hearts
(Proverbs 14:30).
May our burdens lead us to rest in you as we grow closer to you each day
(Matthew 11:28)
.
Let us fill our minds with truth, righteousness, beauty and all things worthy of praise
(Philippians 4:8).
Thank you, God, for your promise to watch over us always
(Psalm 32:8)
and to hold us up with your victorious right hand
(Isaiah 41:10).
Thank you, God, for giving us a hope and a future
(Jeremiah 29:11).
Let us take every action in the coming year, fixing our eyes on Jesus
(Hebrews 12:1-2).
Amen.
by Melody @ DaySpring, via the eCard Studio


see also:
reflections
poems