2 Corinthians 5:17
Therefore, if anyone is in Christ, he is a new creation;
the old has gone, the new has come!
THOUGHT:
"New and Improved!" That should be stamped across the forehead of every Christian!
When we come to Christ, he makes us new and he cleanses us of all our sins.
Incredibly, this grace can be "new every morning" because of God's faithfulness and
transforming power.
God's grace and power are given to us through his Holy Spirit.
We are new and improved, and will continue to be that way until
we are completely transformed to be like Jesus! (See 2 Corinthians 3:18)
PRAYER:
Holy Father, have your way with my heart, my will, my life, and my time. I want to yield
myself to you so that you can make me new and improved. I don't want to be satisfied with
where you have brought me. No, dear Father, I want to become more like Jesus today, and
each day of my life that follows. Thank you for your empowering grace.
In Jesus' name I pray. Amen.
heartlight.org
Romans 8:15
For you did not receive a spirit that makes you a slave again to
fear, but you received the Spirit of sonship. And by him we cry,
"Abba, Father."
THOUGHT:
God is so holy, so mighty, so awesome, and yet he bids us to call him "Abba Father."
Abba was a term of endearment, familiarity, dependency, and love used by Jewish toddlers
to address their fathers. God, through the incredible gift of his Holy Spirit in us, has given us
this ultimate gift of availability, love, companionship, protection, and mighty care. Abba!
Dear Abba Father! My God, my LORD, the Sovereign ruler of heaven's armies and Creator of
the universe is also my Abba!
PRAYER:
Abba Father, thank you for being so close and yet so mighty, so accessible and yet so holy,
so tender and yet so trustworthy. Thank you, dear Abba, for allowing me to come to you as
your loving child. In Jesus' name and by the power of the Holy Spirit I pray.
Amen.
heartlight.org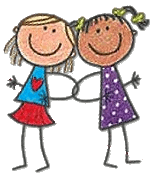 If Only…
Maybe your past isn't much to brag about.
Maybe you've seen evil and you have to make a choice.
Do you rise above the past and make a difference?
Or do you remain controlled by the past and make excuses?
Many choose the convalescent homes of the heart.
Healthy bodies, sharp minds, but retired dreams.
Lean closely and you'll hear…If only.
The white flag of the heart, if only. . .
Maybe you've used those words.
Maybe you have every right to use them.
Perhaps you were hearing the ten count before you even got into the ring.
Let me show you where to turn.
Go to John's gospel and read Jesus' words in
John 3:6.
"Human life comes from human parents,
but spiritual life comes from one Spirit."
Your parents have given you genes, but God gives you grace.
God is willing to give you what your family didn't.
Max Lucado
From Lucado Inspirational Reader
John 3:6 Good News Translation (GNT)
A person is born physically of human parents,
but is born spiritually of the Spirit.