To whom will you compare me? Or who is my equal? says the Holy One.
Lift up your eyes and look to the heavens: who created all these?
He who brings out the starry host one by one, and calls them each by name.
Because of his great power and mighty strength, not one of them is missing.
Why do you complain, Jacob? Why do you say, Israel,
'My way is hidden from the Lord; my cause is disregarded by my God'?
Do you not know? Have you not heard?
The Lord is the everlasting God, the Creator of the ends of the earth.
He will not grow tired or weary, and his understanding no-one can fathom.
He gives strength to the weary and increases the power of the weak.
Even youths grow tired and weary, and young men stumble and fall;
but those who hope in the Lord will renew their strength.
They will soar on wings like eagles;
they will run and not grow weary, they will walk and not be faint.
Isaiah 40:25-31
I lift up my eyes to the hills- where does my help come from?
My help comes from the LORD, the Maker of heaven and earth.
He will not let your foot slip- he who watches over you will not slumber;
indeed, he who watches over Israel will neither slumber nor sleep.
The LORD watches over you- the LORD is your shade at your right hand;
the sun will not harm you by day, nor the moon by night.
The LORD will keep you from all harm- he will watch over your life;
the LORD will watch over your coming and going both now and for evermore.
Psalm 121
video prayer
prayers
Jesus said:
Whoever believes in me, as the Scripture has said, streams of living water will flow from within him.
By this he meant the Spirit, whom those who believed in him were later to receive.
Up to that time the Spirit had not been given, since Jesus had not yet been glorified.
John 7:38-39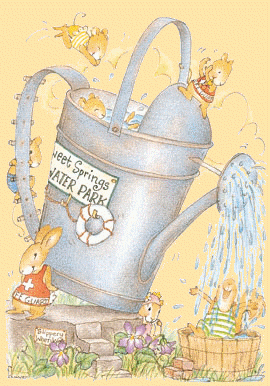 Be strong and take heart, all you who hope in the LORD
Psalm 31:24

The LORD is close to the broken-hearted and saves those who are crushed in spirit.
Psalm 34:18
I love you, O LORD, my strength.
The LORD is my rock, my fortress and my deliverer; my God is my rock, in whom I take refuge.
He is my shield and the horn of my salvation, my stronghold.
I call to the LORD, who is worthy of praise, and I am saved from my enemies.
Psalm 18:1-3